No-logo classics that last the entire school year
One-year warranty
Always in stock
Money-saving bundles
We're uniform specialists
More styles, more sizes
Clothing that's designed to grow with your kid
All in one shop
Clothes your kids will love
Comfort and breathability
Great quality
Contemporary design
Welcome to Navy & White by McCarthy. We proudly provide no-logo classic apparel for kids across North America. With no logos or labels, our products help kids unique personalities shine. We are redefining apparel by putting kids, not brands, first. Our carefully curated kids classics also meet the requirements for appropriate dress code guidelines for various school boards, and are kid-approved for comfort, style & durability!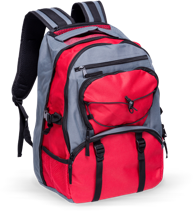 Bundle and Save!
Start the school year in style and save big when you buy a Bundle! Build your own Bundle with:
Two tops
Two bottoms
One Crewneck
For just $99.98! Plus get 30% off all other items in your cart, and a FREE backpack!
Shop Bundles keyboard_arrow_right