About Navy & White
We're passionate about dress code and no-logo wear!
For over 60 years, McCarthy's has been outfitting kids to work, learn and play.
During this time, we have learned that dress codes and no-logo wear help kids find and celebrate their unique personalities. Without the pressure of brands and logos, kids can be more confident, and school communities can be more cohesive.
We care about your family because we're one too!
Our team has been working together, side by side, for generations! We all remember wearing McCarthy products, and our kids wear them too. Being a family-run, people-first company means that we understand that our products can't just look nice on the shelf. They need to pass the tests of busy mornings, fun-filled recesses, after-school soccer practice—and weekly laundry—while still ensuring kids look great for school photos and assemblies.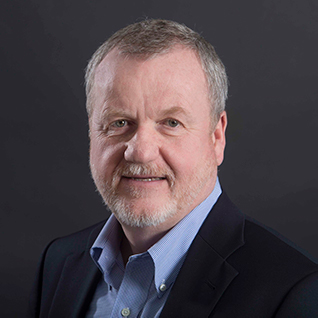 Martin McCarthy

Chairman
My family has had the privilege to work with school communities across the world to implement school uniforms. We are so thrilled to be expanding to more directly support elementary schools that are adopting more general dress code policies, and to serve parents who often come to us to ask for 'no-logo' everyday apparel for their kids.

At the end of the day, uniforms are not just regular apparel, they are about helping to build a sense of shared values and community.
At McCarthy's, community service is part of who we are as a company. Our founder, Bob McCarthy, was especially committed to ensuring that all families and children in the communities we serve have equal access to learning opportunities. Martin McCarthy, our company's chairman continues to live this philosophy and today, is a strong advocate for the advancing the interests of families, with a specific focus on women and youth.
Some of the ways we support our communities, near and far, include:
McCarthy's Uniform Assistance Program
We provide over $100,000 annually directly to families in need who are part of our family of schools. In 2018, our uniform assistance program extended to Syrian refugees. We were honoured to meet a diverse and exceptional group of new-to-Canada Syrian families, who were deeply moved on their first weekend in Canada, to receive complimentary uniforms for their children.
McCarthy's Community Scholarship Program
We distribute over $70,000 annually through our graduation award program, to high school students who have demonstrated a commitment to their communities.
Sistering
We are honoured to partner with Sistering, a Canadian organization that changes women's lives by providing safe spaces, training, and support for women experiencing extreme poverty, trauma or homelessness. McCarthy's provides Sistering with warm apparel for their shelter locations.
International Focus
In addition to supporting local families, McCarthy's is also proud to extend our support to communities around the world. Annually, our company develops a plan to focus on a specific region in need.
In 2018, we had the honour of supporting schools and orphanages in Nepal. In addition to providing financial and apparel donations to Nepalese orphanages, our head of technology personally visited a school in Nepal to donate computers for the classroom.